Meddle is a Content Marketing tool that allows busy professionals to create engaging and insightful content for their social networks by commenting on what they are reading.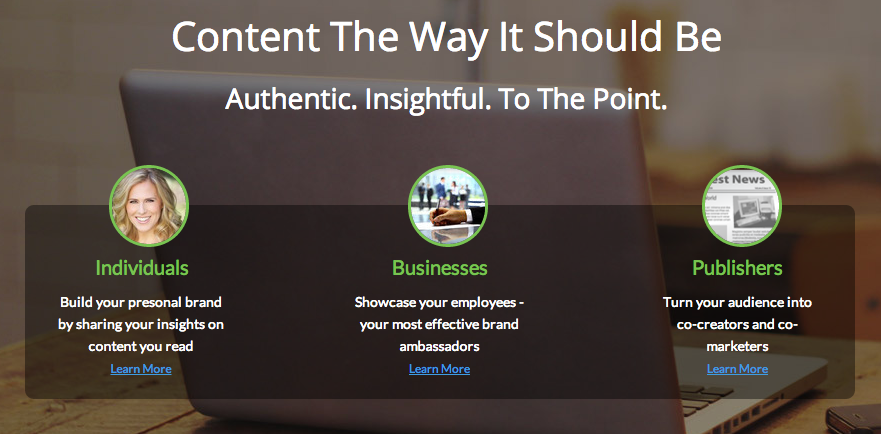 Social media changed how content and ideas are spread. For professionals looking to maintain a credible online footprint, it's publish or perish. However, many professionals don't have the time or skills to engage in blogging and other thought-leadership activities. Meddle makes it easy to for anyone to create content that showcases their expertise in just a minute a day.
Our innovative web browser plug-in that lets you select and comment on excerpts from articles, and with one click, publish them as a blog post, a tweet, Facebook message and/or LinkedIn message.
Meddle helps you get noticed by people who value your insights and expertise, whether they discover you on social networks or via search engines. Learn more here. 
We're excited to continue to support the sharing of knowledge and ideas and connecting passionate people in New Jersey and throughout the world.