The Navesink presents: TEDxNavesink 2015 "Accelerators"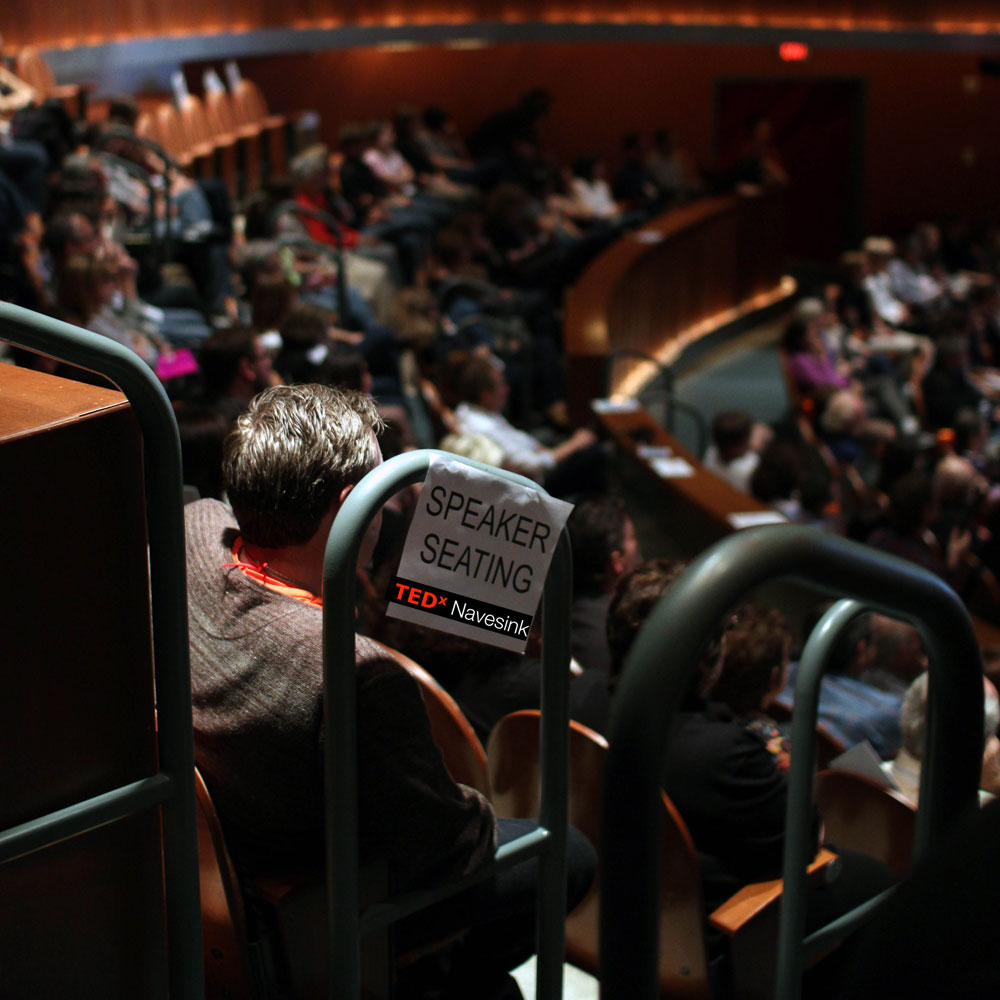 Peter Gray – TEDxNavesink Speaker
My own view is that there is no way to compare the talks–they are apples and oranges, each a different fruit. I extend special thanks and congratulations to Robyn, Erika, and the others for the Skype practice session in which they gave me suggestions that improved the talk immensely. It's clear that TEDxNavesink succeeds because the organizers don't just sign people up, they take responsibility to work with speakers, to be sure everyone knows what to expect and is well prepared.
TEDxNavesink: Accelerators will take place at Monmouth University in West Long Branch, NJ on Saturday April 11, 2015.
This event is dedicated to exploring  how Accelerators are creating game-changing innovation and cutting edge thought.
Accelerators are: Catalysts. Change makers. Inflection points. Pivotal moments.
We'll explore how Accelerators and Accelerations provide the fuel for which ideas and products are evolved or created, poking holes in knowledge and memes in a memorable way. We seek to uncover the why and how of phenomena that transition from steady state to rapid growth. 
Do you have what it takes to speak for 4-18 minutes? We're looking for unique voices with insights from a wide range of disciplines, including existing and emerging technology, culture, politics, sustainability, design, education, medicine, science and government, to name a few.
When TED was conducting a global talent search for its most recent conference, it compiled the following list that perfectly captures the kind of voices we're looking for. Which one are you?
The Inventor… sharing an innovation with world-changing potential
The Teacher … sharing valuable knowledge in a memorable way to teenagers or adults
The Prodigy … young talent ready to break out
The Artist … who can showcase their work in a compelling, new way (Don't just talk about it. Show us your work!)
The Performer … music, dance, comedy, drama … or something entirely different
The Sage … wisdom the world needs from those who have learned it the hard way
The Enthusiast … with an infectious passion about a topic they can share
The Change Agent … helping shape the world's future with work that matters
The Storyteller… vivid, original, meaningful … with a talent for connection
The Spark … with a powerful idea worth spreading
How to apply: To be considered as a possible speaker, you must complete the below.
Note, application deadline is 11/20/2014.
Learn more about the team behind TEDxNavesink here.