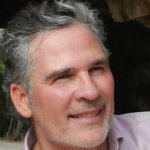 Brian Smiga
"Our goal is to bring world-leading TED talks to Monmouth County in an all-day live event that inspires us to learn and think about the future of our home on the shore."
What is TEDxAsburyPark?
In the spirit of ideas worth spreading, TEDx is a program of local events that bring people together to share a TED-like experience. At a TEDx event, live speakers combine with TEDTalks video to spark deep discussion and connection.
These local events are branded TEDx, where x = independently organized TED event. The TED Conference provides general guidance for the TEDx program, but individual TEDx events are self-organized.
Check our upcoming events here.
Rediscover our previous events here.