Cowerks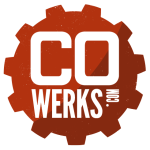 Fostering a community of web developers, entrepreneurs, tech-focused start-ups, and freelancers of all kinds, Cowerks in downtown Asbury Park has created one of the largest , and longest-running, coworking hubs in New Jersey. Their growth has been tremendous since opening its doors in the summer of 2010.
Cowerks merges office & conference room space with a built in professional network. Mix in a healthy dose of monthly meetups, workshops, and events specially tailored to help entrepreneurs and freelancers grow their companies and you have much more than a typical office environment.
Far too many freelancers and entrepreneurs are isolated in the confines of their own home and are forced to organically build their network from the ground up. Coworking solves this problem by offering a built in professional network.
Through the experience of informal collaboration and an abundance of resources, you can look forward to growing as an individual, a company, and a community each and every day at Cowerks.