Video: Brotherly Love
Brotherly Love from FilmOneFest on Vimeo.
The timeless race to get the girl. Filmed in Atlantic Highlands, NJ.
Video courtesy of FilmOneFest, a nonprofit film festival. Video uploaded with permission of the artist.
Don't Miss A Beat - Get our Newsletter!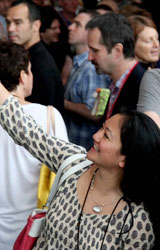 Learn about new TEDxNavesink Events
Discover local change-makers
Get fresh content from our blog
Enter your Name and Email to Subscribe!