Recipe for a TEDx Experience
What does crafting a TEDx line-up and a great chili have in common? For both you need a killer recipe, the best ingredients, plenty of good spices, a secret ingredient or two, and slow cooking to let the flavors blend. If the speakers and entertainers are the key ingredients for a TEDx conference, then deciding the line-up is like formulating the killer recipe.
Why is the line-up important?
A live TEDx conference has approximately two dozen talks. Getting the right sequence is essential. A great line-up takes the audience through a variety of thoughts and emotions, and facilitates the connection of ideas fostered by the differing views of speakers. A thoughtful program flow helps the audience savor and digest every moment of this non-fictional theater experience.
The Ingredients
Choosing speakers is like shopping for a special dinner party. We cherry pick the best speakers with the most relevant content to share with our audience. Chosen from more than 200 applications, the 29 speakers and entertainers at TEDxNavesink: Accelerators are at the forefront of technology, innovation, health, culture, sport, education, psychology, music and art.
Our speakers come from as near as Middletown, NJ to as far away as California and even Slovenia and the Netherlands. Each of them brings their own inspiring and thought-provoking story about acceleration in their lives, careers and communities. Although figuring out where they each fit in the line-up can be a challenge.
Once most of the speakers have been selected, the curation begins. This is the process of sorting through the talk topics and presenting them in a meaningful and organized way around a specific theme. As the talks are reviewed by the curation team, connections begin to emerge. A good cook knows ingredients that blend well and flavors that compliment each other. In the same way the TEDx team evaluates the speakers and performers to figure out where they fit for maximum impact.
Group speakers by theme
An all-day TEDx event is usually divided into four sessions — two sessions in the morning and two sessions in the afternoon — broken up by 'conversation breaks' and lunch. It is essential to get the narrative and flow right in each session. This year we started to see four themes emerge shortly after speaker selection. The themes were named Heal, Prosper, Invent and Reframe.
Filling out a card for each speaker with his or her talk topic and session themes helps to kick-start the sequencing process. For our April 11 event, the cards were spread out on a table and we placed speakers into sessions. Some speakers were able to fit into more than one session so we matched each speaker to a theme that most closely resonated with their topic. Here is what we came up with:
Heal - a blend of inspiring stories related to health, healing and restoring balance in communities, hospitals, our lives and our culture
Prosper - speakers in this group are catalysts for change in farming, climate, sustainability, education, and urban innovation
Invent - journalists, leaders and innovators with new ideas and stories about advances in science, accelerator programs, electric cars, strategic thinking, and the future of radio
Reframe - topics include artificial intelligence, women in Olympic sports, prosecution of rape as a war crime, embracing simplicity, and the power of impatience
Strong opening
The opening speaker needs to hook the audience at the outset. It helps to have an established thought leader and experienced speaker since their talk sets the tone for the entire event. This year we invited Esther Dyson to open the conference. Dyson, a venture capitalist, digital age guru and trained cosmonaut will talk about her experience in the technology sector and about her latest project The Way to Wellville as an accelerator for health production systems in communities.
Spice it up
Music plays a big part in a live TEDx event. This year we are excited to have Bora Yoon, an innovative Korean-American composer/performer and 2014 TED fellow, perform the opening for each session. Throwing in counterpoints, varying shorter talks with longer talks, as well as lighter uplifting talks with more serious talks, allows the audience to make connections and draw its own conclusions.
Inspirational ending
The choice of the last talk is particularly important. It should leave the audience with a feeling of inspiration and motivation. Our last speaker of the day will be Ted Coiné on the topic of impatience. He will show how impatience is a vital force that can generate positive change. Hopefully it also leaves you impatient when it comes to making meaningful impact in your life or the world!
As an extra treat this year, we are bringing back last year's extraordinarily popular Joe Iconis to perform songs from his highly anticipated new musical "Be More Chill" premiering at Two River Theater in Red Bank this May. Joe is the last performance of the day and he is sure to delight the audience once again.
The final product
Just like adding the right ingredients in the right proportions at the right time is essential to produce the desired kick in a chili, we hope our well-planned TEDxNavesink program will inspire calls to action and spark many important conversations. Make sure you don't miss this great local TEDx experience! To get your tickets now for TEDxNavesink: Accelerators click here!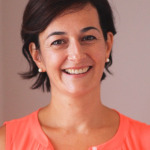 Gail is a second-time TEDxNavesink organizer, serving as Chief Curator for TEDxNavesink: Accelerators. She is a pharmaceutical regulatory affairs executive that has worked at Wyeth (Pfizer), Elan, Schering Plough (Merck) and Fountain Healthcare Partners, and also serves as a member of the Henry Hudson Regional School Board of Education. She is passionate about community, healthcare, technology and education.
Don't Miss A Beat - Get our Newsletter!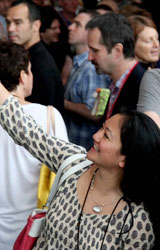 Learn about new TEDxNavesink Events
Discover local change-makers
Get fresh content from our blog
Enter your Name and Email to Subscribe!