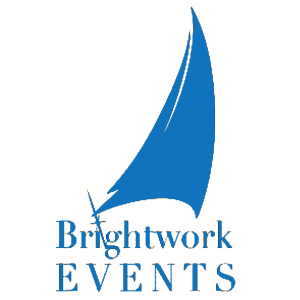 Corinna has over twenty years of experience in event planning. She founded Brightwork Events, an event planning business, to create memorable community and fundraising events.
Corinna directs the high-level big-picture while placing equal importance on the finishing details. Her motto, is "the power of organization and the art of detail". The term brightwork refers to the varnished woodwork that is kept bright on a vessel. Well-cared-for brightwork makes the difference in the overall positive appearance. She will add that same polish to any event: just ask the Atlantic Highlands Chamber of Commerce.
Her career includes working at PaineWebber organizing mutual fund broker training programs and working as an internal wholesaler, supporting the National Sales Managers coordinating the mutual fund sales force.
Currently, Corinna is a co-director of the successful FilmOneFest with over 2000 in attendance and spearheads their fundraising efforts. She also serves on the Atlantic Highlands Elementary School Board and is vice-president of the Henry Hudson Tri-district Education Foundation. Corinna served as President for six years of the Atlantic Highlands Elementary School Parent Teacher Organization.
While her husband and daughter tolerate her need to organize, they are also her biggest fans and remind her to enjoy the other things she loves to do: skiing, sailing, swimming, and walking in the woods with her dog.