From Adversity to Aesthetic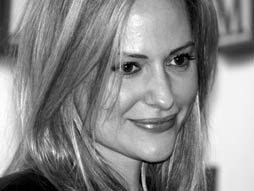 In a world where our human form has been doctored to be wrinkle-free and airbrushed to be ageless, Aimee Mullins talk of courage and acceptance comes as a breathe of fresh air. I stumbled upon her TED talk from 2009, switching through television channels one late evening. I had missed the set up and stopped because this lovely woman was talking about the art and function of prosthetics. Dying to find out what she had overcome, I waited, never realizing that the beautiful legs in high-heeled pumps were prosthetic. Once I realized this, I watched the remainder of her talk and then googled it to watch it from its entirety.
Her grace and sheer beauty make the loss of her lower legs seem like a small nuisance that she has learned to work around. There is no "woe is me" but rather an engaging and appealing creativity that has made her a pioneer in prosthetic innovation.
Yet her transformation is formally complete with the concept of her prosthetic legs as wonderful accessories that can be changed to suit her mood, outfit or occasion. The liberation of her acceptance and in turn embrasure of her condition is amazing and awe-inspiring. For me, by the end of her talk I was looking at her possibilities as endless and bound only by the limits of science and in fact, art.
[ted id=482]
Don't Miss A Beat - Get our Newsletter!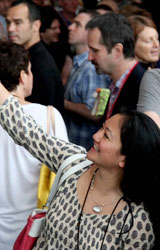 Learn about new TEDxNavesink Events
Discover local change-makers
Get fresh content from our blog
Enter your Name and Email to Subscribe!