Video: A Humorous look at how far you should go to prove you're right
For anybody upset you missed this year's FilmOneFest in Atlantic Highlands, here is some comic relief to take your blues away.
In this short animated story, a couple of wildebeest contemplate crossing a river.
FilmOneFest is a non profit film festival, the work has been uploaded with permission of the artist.
Don't Miss A Beat - Get our Newsletter!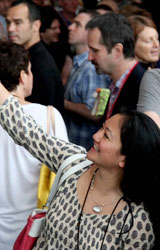 Learn about new TEDxNavesink Events
Discover local change-makers
Get fresh content from our blog
Enter your Name and Email to Subscribe!