Video: Our Time to Shine
This short documentary explores the perseverance and spirit of the Jersey Shore after Hurricane Sandy. While the storm may have reshaped much of the landscape of our hometowns, it can't keep us from doing what we love. Local businesses have made huge strides and great progress in reopening for the summer season, and although we still have a long way to go, our sense of community has never been greater. Together we will restore the shore.
Film provided courtesy of FilmOneFest, a non profit film festival. The work has been uploaded with permission of the artist.
Don't Miss A Beat - Get our Newsletter!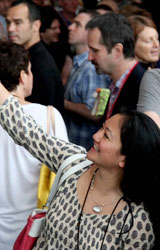 Learn about new TEDxNavesink Events
Discover local change-makers
Get fresh content from our blog
Enter your Name and Email to Subscribe!