Video: The Black Hole
A creative piece depicting a man who when using a printer at the office, ends up with more than he bargained for.
Film courtesy of FilmOneFest, a nonprofit film festival. Film created by Phil Sansom and Olly Williams. This work has been uploaded with permission of the artist.
Don't Miss A Beat - Get our Newsletter!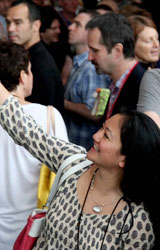 Learn about new TEDxNavesink Events
Discover local change-makers
Get fresh content from our blog
Enter your Name and Email to Subscribe!